Projects
Sentinel Copper Project
Client: First Quantum Minerals Ltd Location: Zambia - Africa Sector: Base Metals
The scope of work undertaken by Lycopodium for the Project can be summarised as follows: - Bulk and detailed earthworks, roads and drainage design for the process plant, specific areas of the mine services area and secondary crushing. - Process design and drafting of flowsheets and P&IDs for a 55 Mtpa throughput copper concentrator plant - Mechanical, Civil, Structural and Piping engineering design and drafting for the Milling, Flotation, Concentrate handling, Reagents, Tails Thickening and Raw water pipeline - Evaluation and recommendation of all mechanical equipment associated with the wet plant - Generation of detailed MTOs for piping procurement. - Procurement support for structural steel, plate work and piping supply contracts, including issuing of drawings and tracking drawings revisions - Generation of spares schedule Engineering reached practical completion mid-2013 and construction was completed mid-2014.
Tropicana Gold Project
Client: AngloGold Ashanti / Independence Group JV Location: Goldfields - WA Sector: Precious Metals
Lycopodium was awarded the EPCM services associated with the delivery of the process plant comprising three-stage crushing including HPGR, ball milling, thickening, CIL and infrastructure including access road, airstrip, temporary and permanent accommodation, remote borefield. Lycopodium also delivered the pre-feasibility and feasibility study phases.
Yaouré Gold Project
Client: Perseus Mining Limited Location: Côte d'Ivoire - Africa Sector: Precious Metals
Development of the project commenced in May 2019, bringing together the same development teams (Perseus and Lycopodium) that successfully delivered Perseus' Sissingué Gold Project in Côte d'Ivoire ahead of time and on budget. Having delivered the Definitive Feasibility Study (DFS) and Front End Engineering and Design (FEED) for Yaouré, Lycopodium undertook the process design, detailed engineering and drafting for the process plant, water services including river abstraction and TSF pumping and decant return, steel-framed process plant buildings and 11 kV power reticulation. The scope also included supply of equipment and materials.
Kathleen Valley Lithium Project
Client: Liontown Resources Location: Goldfields - WA Sector: Battery Metals
Lycopodium is delivering the Engineering, Procurement and Construction Management (EPCM) services for the Kathleen Valley Lithium Project. This follows completion of the project's Pre-feasibility Study (PFS) update, Value Engineering Assessments (VEAs), Definitive Feasibility Study (DFS) and Front End Engineering Design (FEED) services.
Akyem Gold Project
Client: Newmont Golden Ridge Limited Location: Ghana - Africa Sector: Precious Metals
Lycopodium was engaged to deliver Stages 4 and 5 of the Akyem project. Stage 4 involved performing option studies and other studies to determine Akyem's economic viability and optimising a single option to develop the project to Stage 5. Stage 5 of Akyem was the full development of the project including detailed engineering, construction, commissioning, start-up and preliminary operations.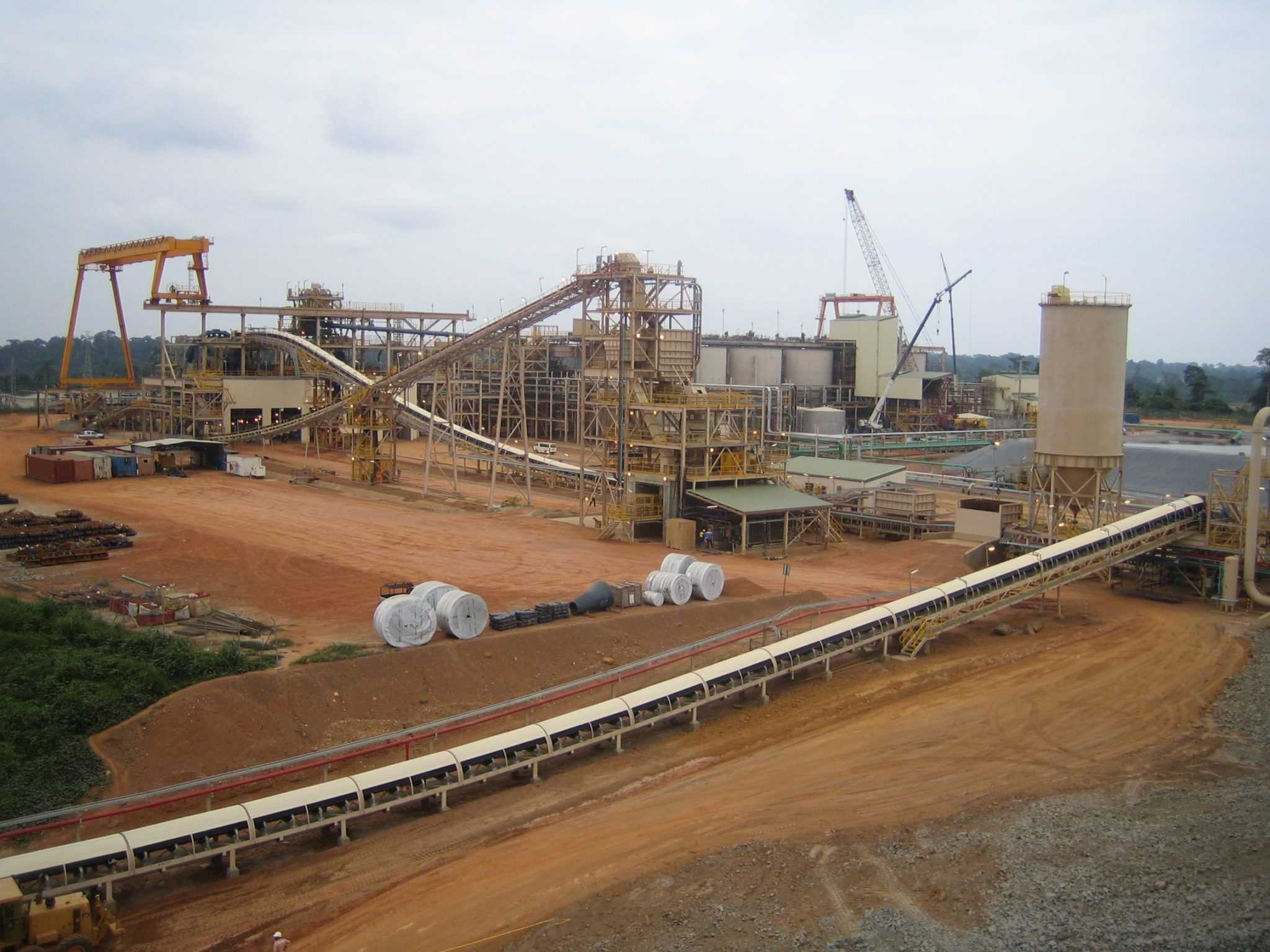 Bouly Heap Leach
Client: Nord Gold N.V. Location: Burkino Faso - Africa Sector: Precious Metals
Lycopodium delivered detailed design, procurement, construction management and commissioning services for this greenfield gold carbon-in-leach plant and associated infrastructure. It was the first complete EPCM project undertaken by Lycopodium in Burkina Faso and provided valuable local knowledge for future endeavours in that country.