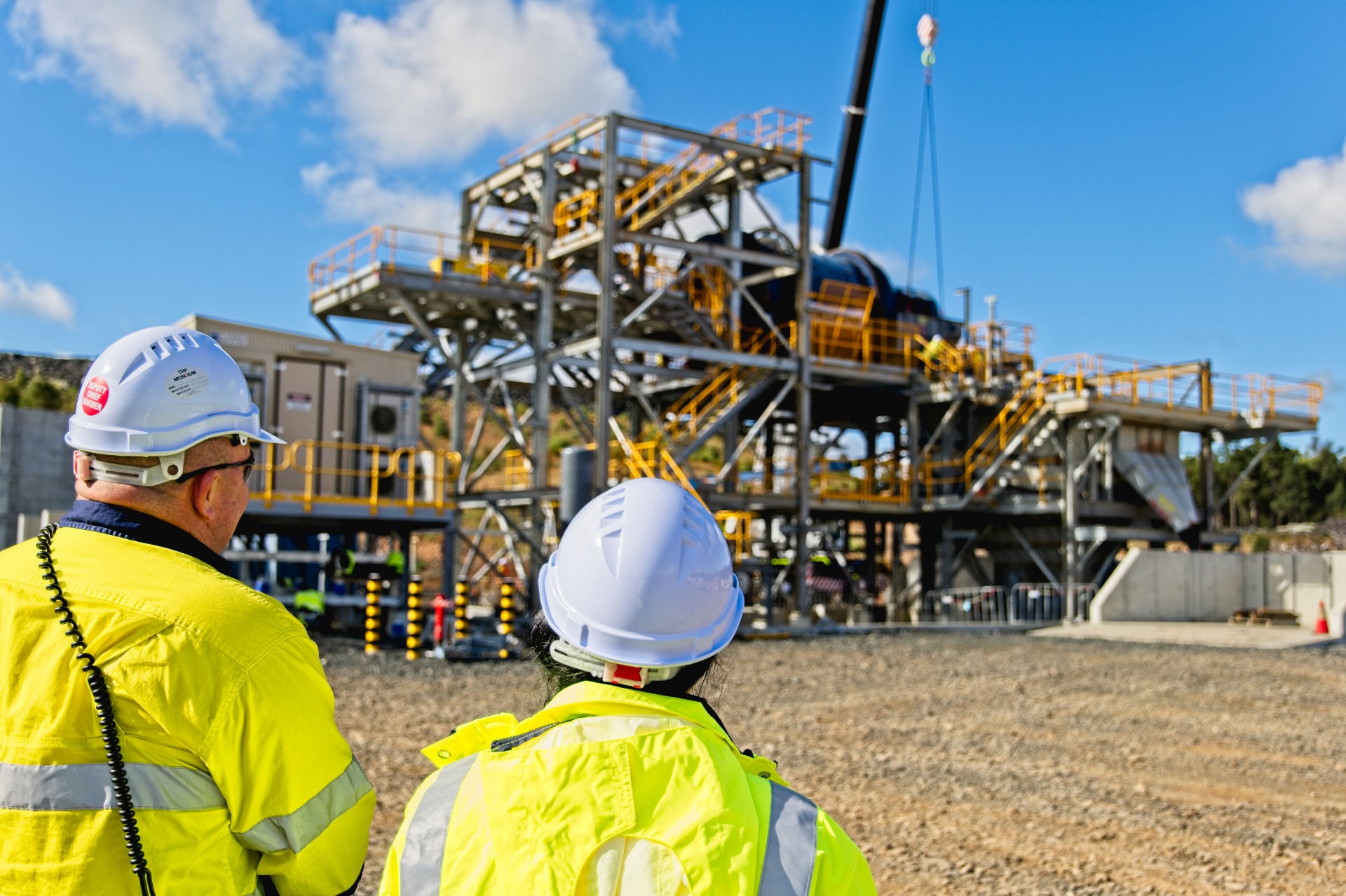 About Us
Our vast experience encompasses the engineering, procurement and construction of projects across the resource and mineral processing sectors, including with many of the world's major mining houses, as well as mid-tier groups and emerging producers. We are known for delivering what we promise.
Our Vision:
To achieve excellence in seamless delivery of integrated engineering, procurement and construction (EPC) project solutions for the mining and mineral processing industry.
To bring together the complementary strengths, resources and experience of Monadelphous in multidisciplinary construction works with Lycopodium's innovative, fit-for-purpose technical engineering expertise in minerals project delivery and provide a unique service capable of full project development, from conceptual early design through to complete EPC project delivery.
Respect
We respect our co-workers and peers, our customers and their values, and the laws, culture and values of the countries and regions in which we operate.
Safety & Wellbeing
Safety is an integral part of how we work. We show concern and actively care for others, and we never compromise the safety of our employees, our customers or the public.
Integrity
We are honest, ethical and responsible in our dealings with our stakeholders. Our actions are based on our values and our commitment to do the right thing.
Excellence
We strive for excellence through sincere effort, intelligent direction, innovation, skilful execution, our vision to see obstacles as opportunities and our passion to see our customers achieve success.
Teamwork
We work as a team in a cooperative, supportive and friendly environment. We encourage collaboration, celebrate success and build and nurture long-term relationships.
Loyalty
We develop long-term relationships by earning the respect, trust and support of our clients, business partners and each other. We are dependable, take ownership and work as if the Company is our own.
Monadelphous is a leading engineering group providing construction, maintenance and industrial services to the resources, energy and infrastructure sectors. They are involved in some of the biggest and most complex projects and facilities, reflecting their position as a leader in their chosen markets.
Lycopodium is a leader in its field, working with clients to provide integrated engineering, construction and asset management solutions. They have the expertise to deliver complex, multidisciplinary projects, through to the provision of feasibility studies and advisory services.
Board of Directors and Company Secretary
Andrew has more than two decades of experience within the engineering, procurement and construction industry. He brings a wealth of management and operational knowledge in the mining and metals, oil and gas, chemicals, infrastructure and energy sectors, and has been actively involved in the development and execution of projects throughout Australia and Asia. Andrew holds a bachelor's degree in engineering and Master of Business Administration.

+